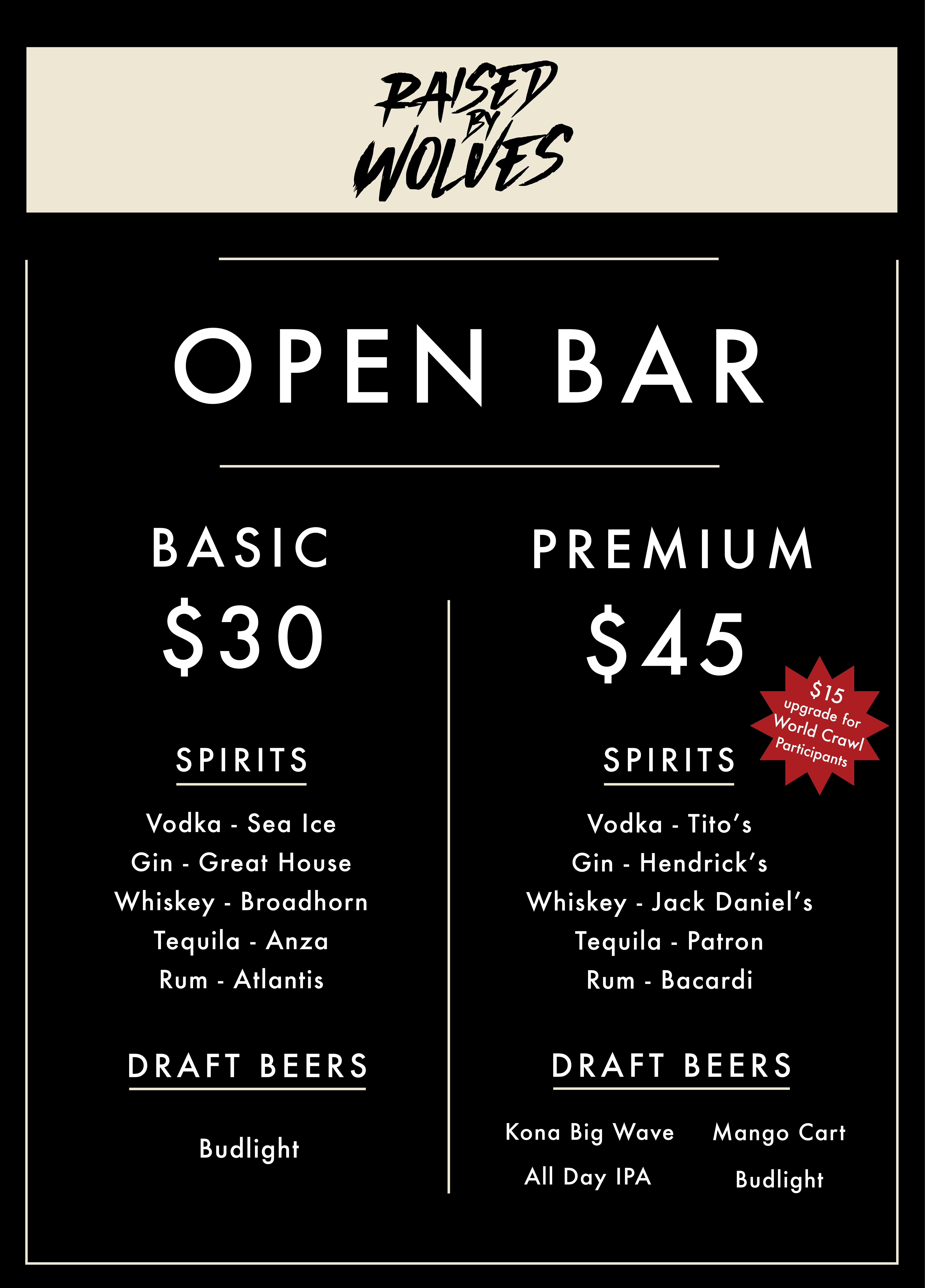 The Difference In Premium and Basic Open Bar
March 24, 2023
Welcome To Raised By Wolves
Welcome to the Raised By Wolves Las Vegas blog, where we share all the gritty details of what it takes to build an awesome venue in the city that never sleeps. This is the place where we talk about the sweat, the passion, and the madness that went into making our dream a reality.
Constructing our venue was no small feat. We knew from the start that we wanted something that would be dope, raw, and look great. So, we rolled up our sleeves, got our hands dirty, and put in the work. It took us a long time, but the end result was worth every drop of sweat.
And, let's be real, the best part of building our venue was having the one and only Mayor of Las Vegas, Carolyne Goodman, cut the ribbon. It was a thrill to have her there, and we're pretty sure she got a kick out of our vibes. We're proud to be part of a city that's all about pushing boundaries and pushing rules, and we're thrilled to have the support of the Mayor.
Of course, we couldn't have done it alone. Our neighbors at Cat's Meow, NERD Bar, Dick's Last Resort, and Noteriety have all been an inspiration to us. We're proud to be part of a community of rebels and renegades, and we're looking forward to making some noise together.
So, come on down and check us out. We're not your average venue, and we don't play by the rules. We're Raised By Wolves, and you'll love it here. Stay tuned for more updates, because things are about to get wild.